Two new ladder lifts for Grillo Saverio's fleet. It is the 33 meter Paus ladder lift on Nissan Cabstar sold by CEM.
Naturally a short step, tailored to the compact needs of Grillo Saverio's important fleet. This is how Cem Elevatori created an exclusive European exclusivity for the world of Milan's removals with the 33-meter Paus ladder lifts fitted on Nissan Cabstar vehicles.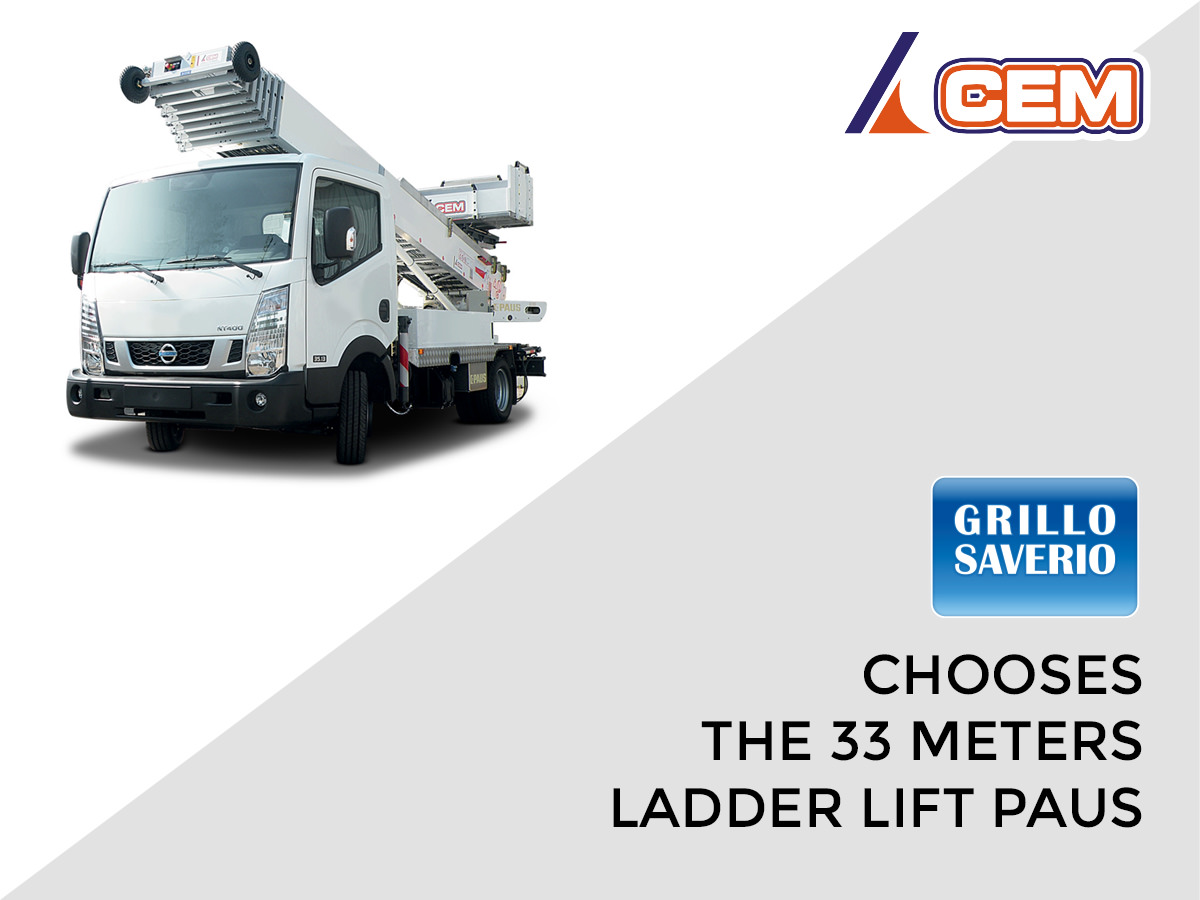 Among the numerous and important types of lifting machines that today enhance the extraordinary rental fleet of Grillo Saverio, inside the operational headquarters of Baranzate, north-west of Milan, today the fresh current indicates two new ladders created in a special way by professional skill of Cem Elevatori.
The specialist from Settimo Milanese, dealer and installer of aerial machinery for the moving and building sectors, has offered all his availability to satisfy the indications and operational needs of Fortunato Grillo and invent it is appropriate to say – two "Twins" models of 33-meter Paus ladder lifts mounted and implemented on Nissan Cabstar 35.13 short wheelbase vehicles.
Operation of the 33-meter Paus ladder lift is based on propulsion power with auxiliary engines.
The ladder lift set up by the creative center of Settimo Milanese meet a growing, sophisticated and receptive market, where finally the professional rental ferries the world of removals into the era of technological modernity and avant-garde service.