CEM Group flies to South Korea to renew the important partnership with Horyong company.
On Wednesday 24th November 2021, CEM Group has been reconfirmed as exclusive importer and distributor in Europe.
An important achievement, that makes the whole CEM team very proud of the trust that has been reconfirmed to them by the Korean factory.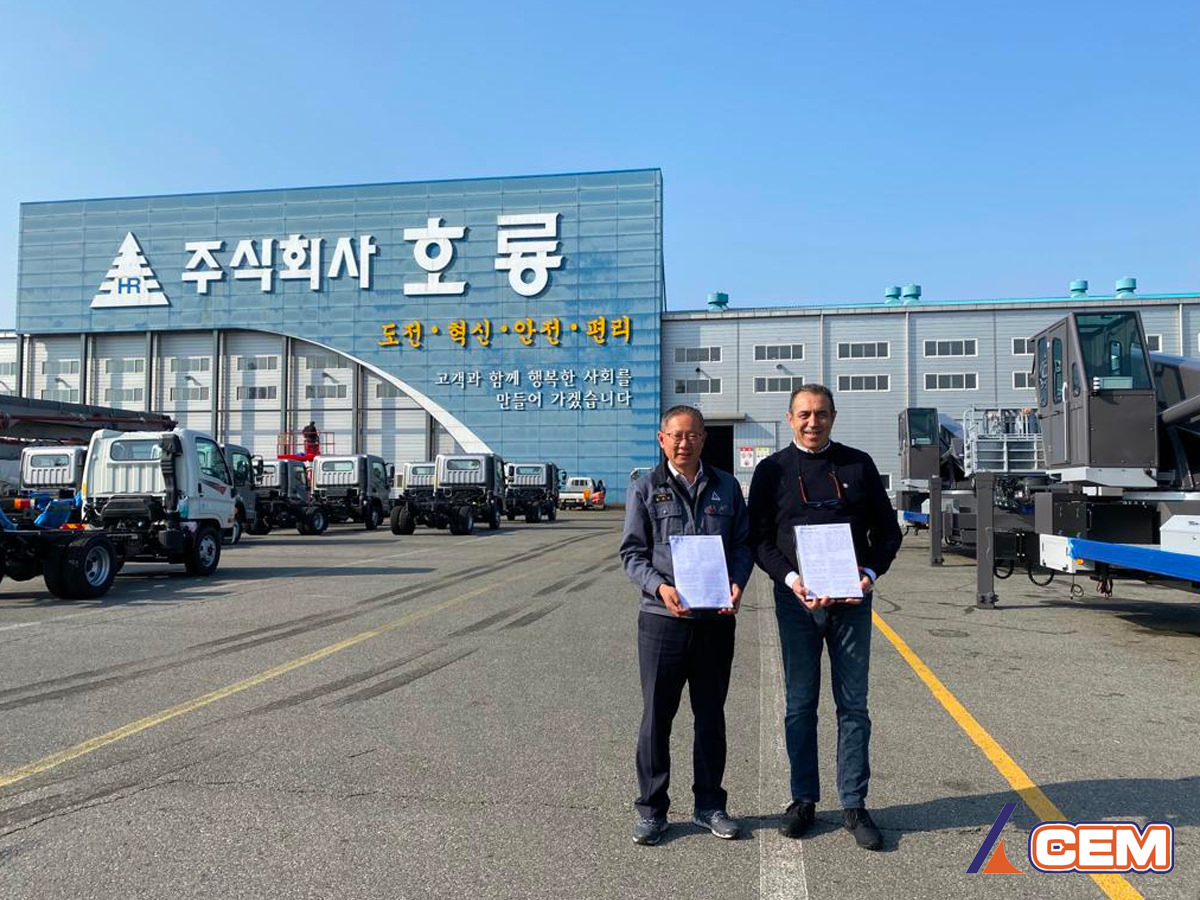 Besides, during the trip, the CEO of CEM Group Loris Manocchia and his brother Luigi could see the new Horyong PE 3809 lift.
A real marvel, an extraordinary ladder lift with unique dimensions and unimaginable operating performance.
Full satisfaction for the Group and for all the customers who have already decided to purchase this jewel of technology and aesthetics. More deliveries soon, so keep following us.