A large group can be defined as such not only in numbers but also and above all in the sense of family that unites every choice and that allows you to overcome every moment of difficulty.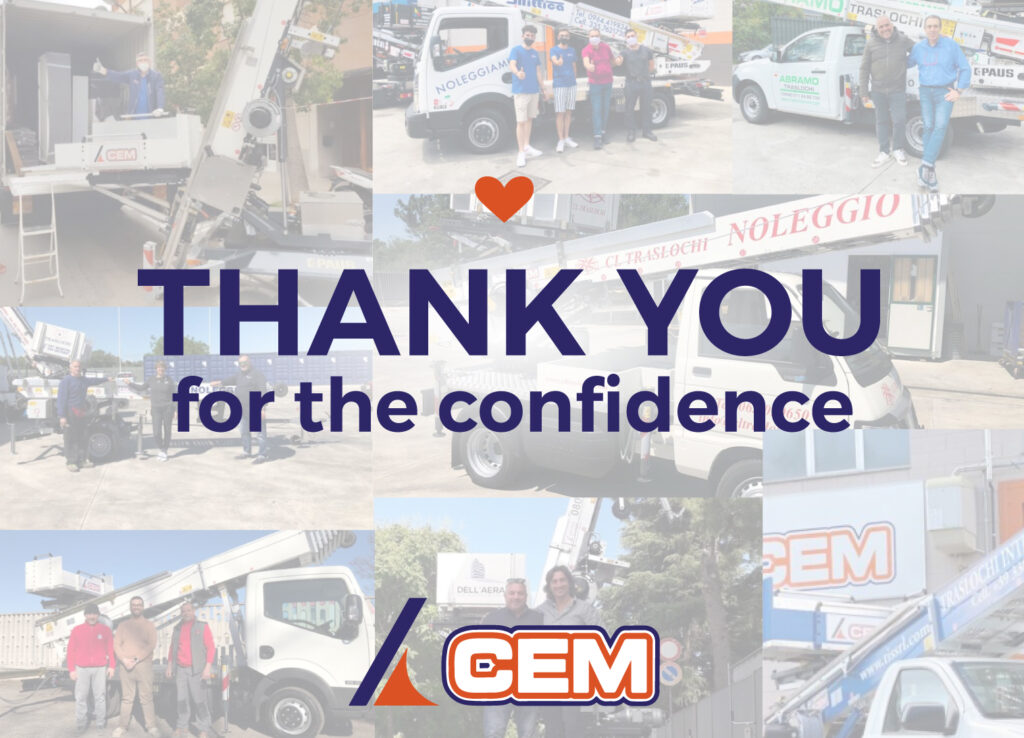 It is for this reason that the Manocchia family and the entire CEM Group want to thank with an official note all the customers, all employees and all the people who have always been committed to achieving the shared goals.
Therefore, despite the difficult period, the CEM Group thanks all customers who have decided not to give up, supporting and renewing the choice in our services and products. Always united to face every moment.
The Group also thanks all the employees and suppliers, because despite the period of great difficulty, in a cohesive and compact way they meet the commitments made. Not only professionalism but also so much humanity that daily warms our hearts.
Thank you from the Manocchia family and the CEM Group.