Great news for CEM Group!
It's with great delight that CEM presents a new member of its team, Yvonne Corticelli, who joins the group as Customer Service Officer.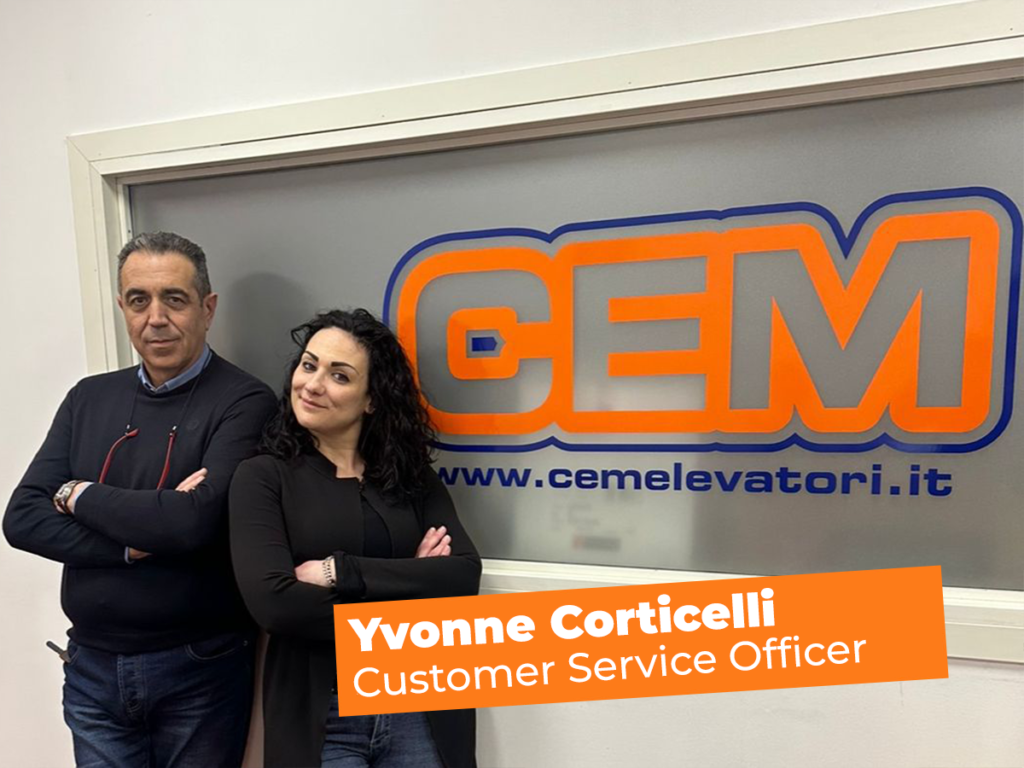 A woman with strong professionalism and experience, Yvonne represents a new figure for CEM Group, a figure dedicated to understanding the needs and assistance of customers with the aim of creating an exclusive customer service all signed by CEM!
Many aspects will be taken care of by our new Customer Service Officer.
One of them will be the management of a channel aimed to know the problems and needs of customers, who will be directed by Yvonne towards suitable solutions adapted to their personal needs in order to offer total support.
In addition, she will provide support both in selling our products and in organizing the various workshop procedures to make every experience with CEM more complete and satisfying.
These are CEM's purposes, because CEM is not just a company, but a world dedicated and focused on the needs of the sector.
Here are the new contacts:
+39 333 451 0710
servizioclienti@cemelevatori.it
CEM Group gives a warm welcome to Yvonne Corticelli.