An unstoppable growth that goes beyond national borders and shows a propensity for internationalization. These are the premises that lead CEM to successfully enter international markets.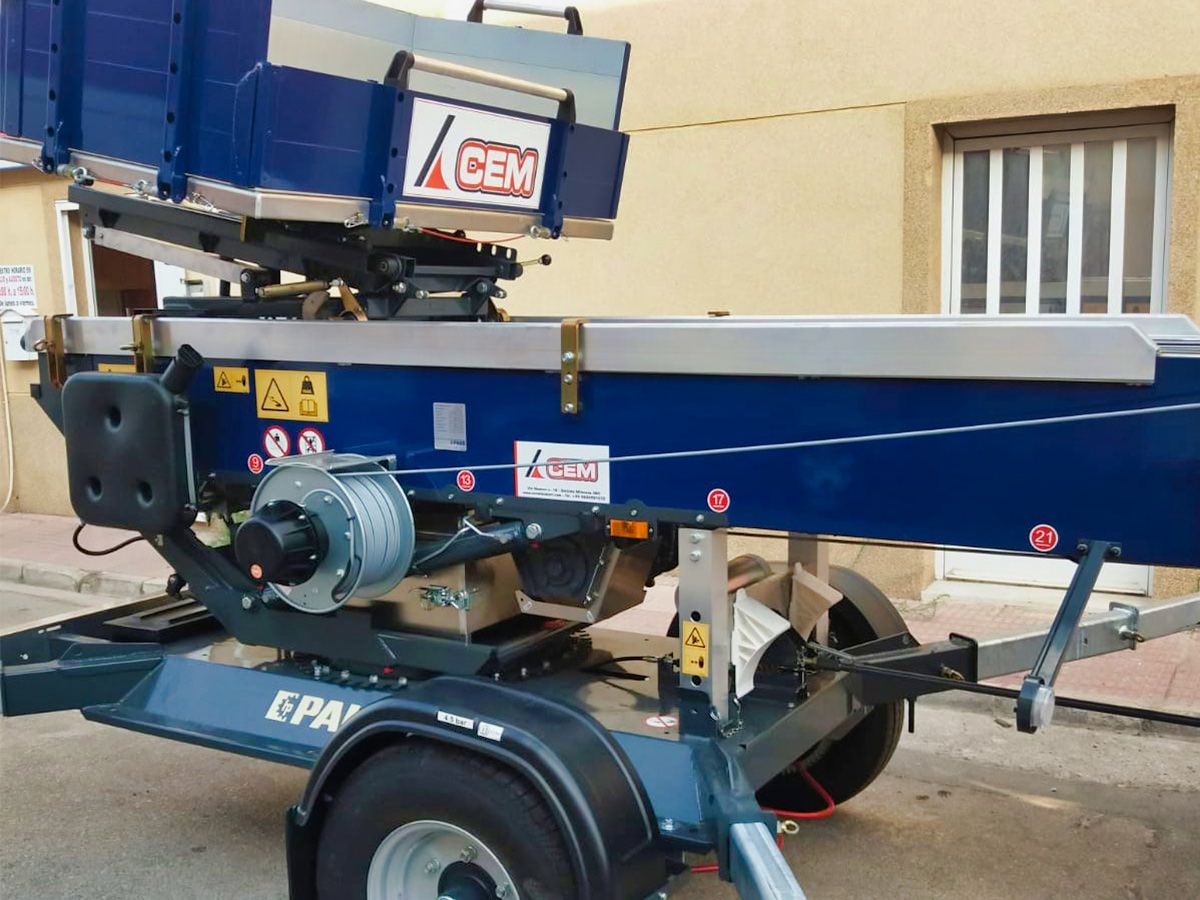 La Flota of Murcia, 7th Spanish city of 438,246 inhabitants, a city in southern Spain, capital of the autonomous community of Murcia, chose CEM Group and the moving staircase Easy Big 31 WH. Industrial, commercial and university city in the booming south-east of Spain. For these reasons La Flota, a company that since 1960 has dealt with removals, transports and exhibit set-up, needed a giant like the Easy Big 31 WH PAUS able to reach a height of 31 meters in complete tranquility, having stabilization at "spider" that allows maximum comfort and safety even in difficult situations.
The Easy Big 31 WH PAUS is a functional towed giant with abundant heights, but with little space for the positioning of the elevator, which also has an advanced feature: the Cataphoresis. In fact, the Cataphoresis constitutes the most advanced technological result of the protection of metals through painting. This process involves an immersion tank in which the painting product is diluted with water and constitutes the so-called bath; the deposition of the painting product on the piece is realized by effect of a continuous electric field.
Cataphoresis is used for its excellent chemical and physical resistance, uniform thickness, high aesthetic appearance, easy repainting, penetration into complex geometries, increased resistance to corrosion, ecology.
Ultimately, the growth of the group is evidenced by the ability to market elevators also outside the national borders, particularly in Spain, where the sale to the moving company La Flota of Murcia anticipates the definitive landing of the group that will take place in Valencia from 9 to 12 May 2019 at the IX FEDEM Congress. On this occasion CEM is Sponsor and intervenes to offer its own point of view on the international lifting market and to present the CEM elevators, the elevators of a solid Group with over 40 years of history.