An international event for CEM, Sponsor of the IX FEDEM Congress which will take place from 9 to 12 May 2019 in the city of Valencia.
The event is an opportunity to discuss the future of the sector and CEM intervenes to offer its own point of view on the international lifting market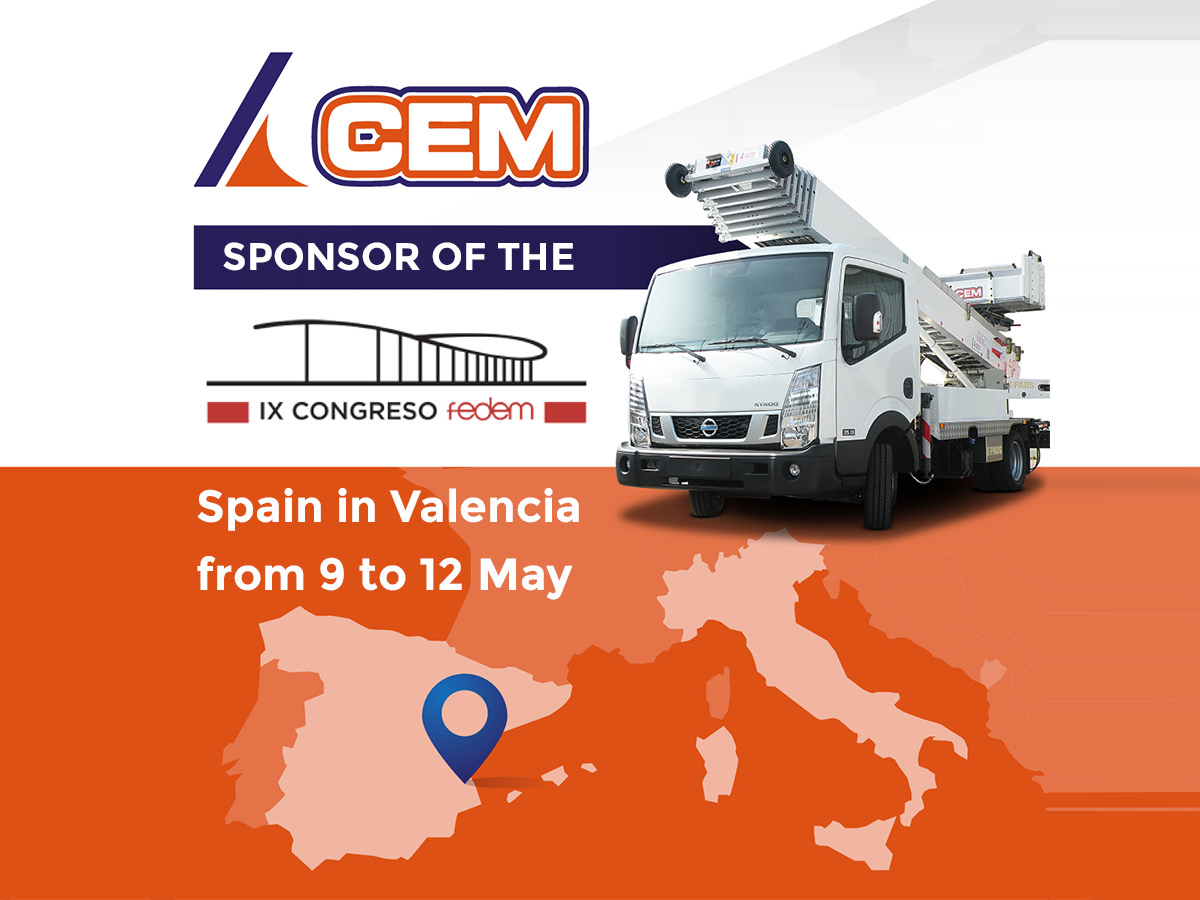 From 9 to 12 May 2019 in Valencia it will be possible to share knowledge and experience in the field of removals, discuss new techniques with round tables and networking activities in an innovative and constructive environment.
The IX Fedem Congress in Spain is the right occasion to get to know the CEM lifts and to touch the values of union and reliability that the Group has been pursuing for over 40 years.
We are expecting you from 9th to 12th May in Valencia, the location chosen by the FEDEM Spanish Federation of removal companies and storage companies is the Valencia Congress Center. Three days of presentations, round tables and sharing of experiences that for CEM Group is a macrocosm of news and insights about the professional world.
The presence in Spain, at FEDEM, by CEM highlights the company's propensity to confront the international players in the sector in order to grow professionally and therefore offer customers and companies a service that is always on time.