Pollution beyond the threshold of 50 micrograms set by law, at the start the blocking of Euro 4 diesel engines for four consecutive days
Is the news that from some days blocks the circulation of thousands of vehicles in the city of Milan and that concerns the Padano basin (Lombardy, Piedmont, Veneto and Emilia Romagna).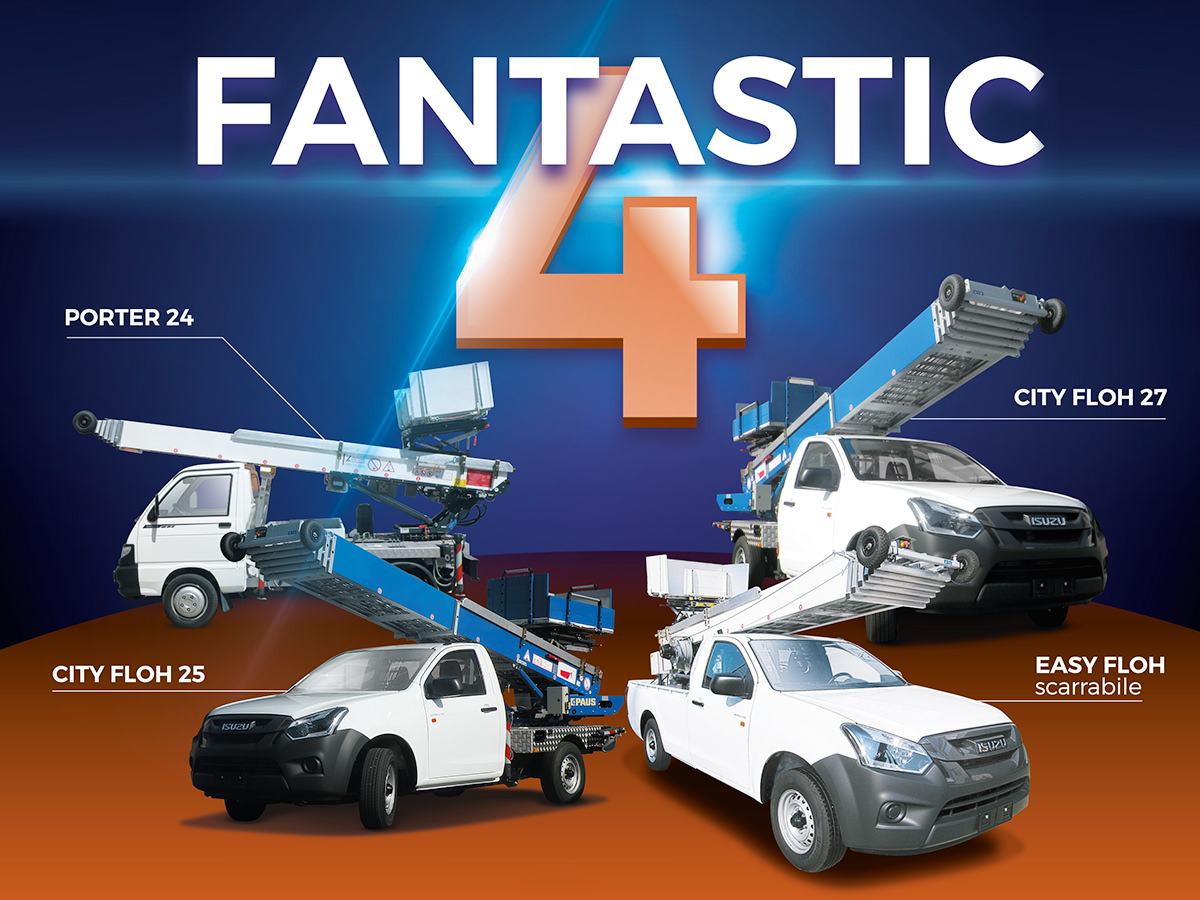 The stop to circulation concerns Euro 4 diesel vehicles every day from 8.30 a.m. to 18.30 p.m.
A major environmental and working problem for those who still use elevators with ADBLUE or worse still Euro 4.
To avoid sanctions and to protect the environment, CEM Group launched the ECO Elevators line called the Fantastic 4!
Let's talk about the PORTER 24, scale for moving 25 meters BIFUEL and EURO 6 whose maximum flow rate can be 250 kg with maximum speed of 50 m / min basket and 30 ° – 90 ° scale pack inclination.ECO element? Electrohydraulic motorization, BIFUEL and EURO 6.
Another ECO elevator is the City Floh 25 and the twin City Floh 27, both with Electrohydraulic hybrid engine, BIFUEL, EURO 6 and obviously NO ADBLUE.
The top-quality elements of the two City Floh ECOs complete the maximum capacity of 300 kg, the maximum speed of the basket of 50 m / min and the inclination of the ladder pack of 30°-85°.
The fourth and last ECO Elevator, from the Fantastic 4 line, is the Easy Floh ECO Discrailable Lift, which is functional and able to reach the maximum height of 25 Mt. c.a.
It allows you to work with agility and a completely ecological way, without blocks such as those envisaged in the "Air Protocol" measure that blocks circulation for Euro 4 private diesel vehicles. Also in this case the Easy Floh ECO hook lift is totally BIFUEL and EURO 6, as well as NO ADBLUE.